Auction Search
Register a bid
Register your bid online and we will place your bid for you in the auction.
News and Reviews
Pre Sale Report - 1st October Fine Art Sale
1 October 2010
Tring Market Auctions' Fine Art Sale on Friday 1st October will offer a carefully selected range of collectables, furniture and works of art spanning decades of culture and history.
A fine, and quite rare, Regency ''brandy board' is of particular interest in the furniture section. Cast yourself back to the late 18th century and imagine the gentlemen as they would retire from dinner to be served brandy and liquor from an item such as this.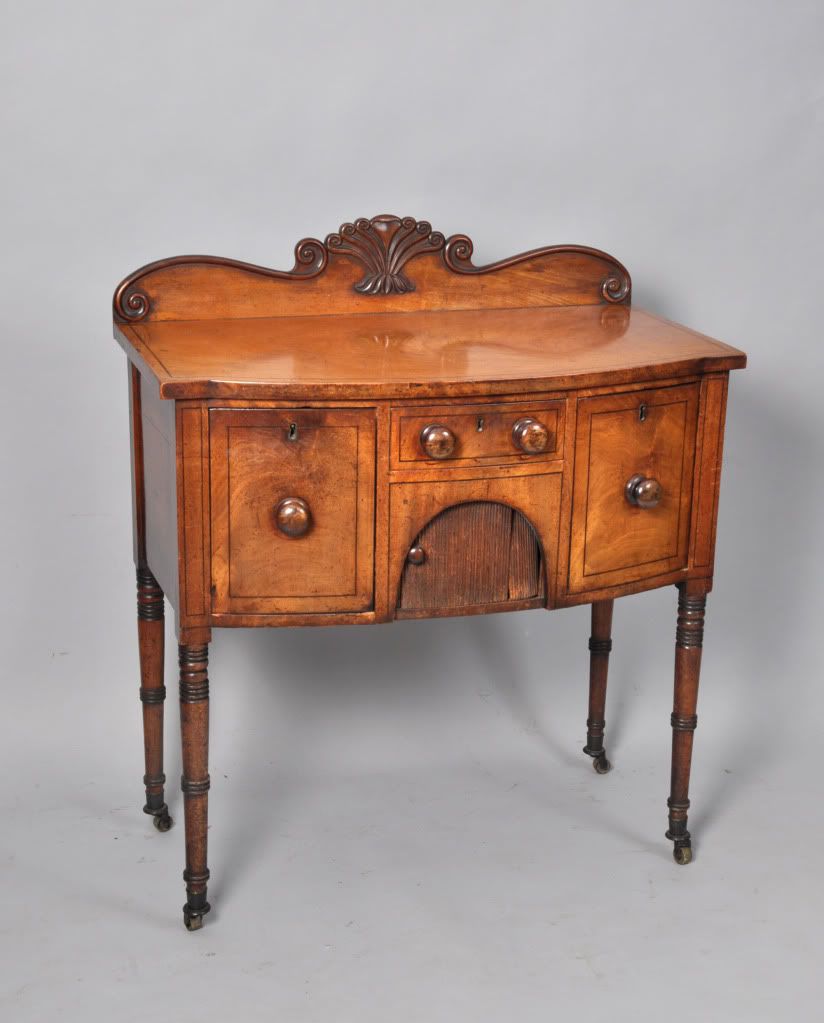 Regency Brandy Board
It is a figured mahogany example with an ebony line throughout. It has a slight bow front and a scroll and Anthemion moulded backboard. A central short drawer is placed over a tambour fronted cupboard, flanked by two deep bottom drawers. It is supported on ring turned tapering legs with brass gater castors, 36"w, the table top 35"h.
Amongst other entries, the furniture section also includes a very pretty satinwood demi lune fold-over card table, a George III wine cellarette, a Mid-Georgian small figured mahogany fold-over tea table fitted with a drawer, and an impressive early 18c walnut cross-banded and inlaid serpentine fronted chest of four drawers. A mixed selection of oak and country furniture is also in the sale.
In the collectables, a late 18c/early 19c Russian calendar icon portraying saints and religious symbols measuring 17.5" x 15" will no doubt attract a good deal of attention.
A late 18c/early 19c Russian calendar icon
There is also a fine entry of treen, including a wide range of selected tea caddy's and other boxes together with a carved wood sculpture of an African head by Aaton Van Wouw.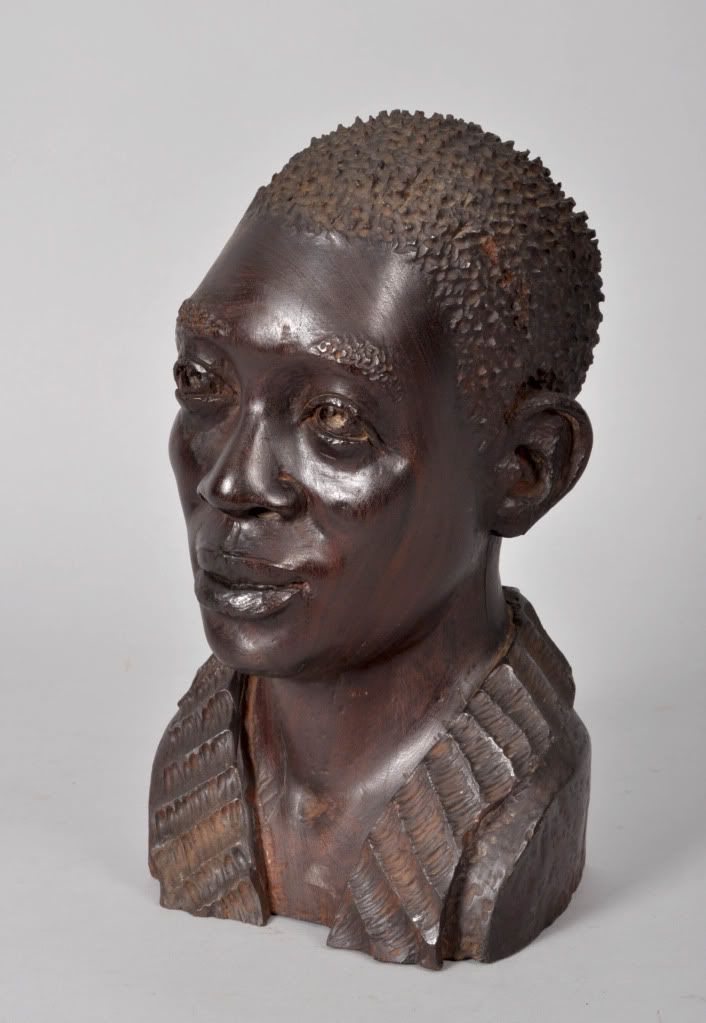 A carved wood sculpture by Aaton Van Wouw
Of local interest, there is a 19c drop dial wall clock by Clements of Tring, together with a brass longcase clock movement.
Wall clock by Clements of Tring
Fine Art Sales are held every two months at Tring Market Auctions with the next sale on 26th November.
The next 20th Century, Decorative Arts, Collectables and Modern Design sale will be held on the 30th Of October 2010.