Auction Search
Register a bid
Register your bid online and we will place your bid for you in the auction.
News and Reviews
Cash in the Celebrity Attic to visit Tring Market Auctions with Celebrity Guest Bill Oddie!
30 August 2010
On Saturday 11th September, television stars will visit Tring Market Auctions, Hertfordshire, to auction exciting items for BBC TWO Daytime's sixth series of Cash in the Celebrity Attic with celebrity guest, Bill Oddie.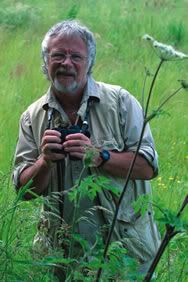 Cash in the Celebrity Attic Guest Celebrity, Bill Oddie
Bill launched to fame in the 1970s and early 1980s in the British television comedy series 'The Goodies' which he created, wrote and starred in alongside fellow comedians Tim Brook-Taylor and Graeme Garden.
Bill went on to have a successful and extensive TV career and has now established a reputation for himself as an ornithologist, conservationist and television presenter on wildlife issues.
Bill has searched his home for 'Goodies' memorabilia and other items to auction off in order to generate money for his favourite charity, the International Primate Protection League. Some of his items include an original shooting script with storyboard and music script, a selection of original VHS viewing copies and a large collection of 'Goodies' vinyl.
Bill will also be selling some of his own artwork including a painting of a lapwing and some sketches. He will also be auctioning a collection of ornithology and natural history books amongst other items.
Also attending the sale will be Cash in the Celebrity Attic presenter Angela Rippon and antiques expert John Cameron.
Viewing of all sale items is available on Friday 10th September from 9.30am until 6pm. The sale will be open for viewing on Saturday 11th September at 8.30am with the sale commencing at 9.30am.
All enquiries to Tring Market Auctions, Brook Street, Tring, Herts, HP23 5EF. Tel: 01442 826446 Fax: 01442 890927
Email: sales@tringmarketauctions.co.uk