Auction Search
Register a bid
Register your bid online and we will place your bid for you in the auction.
News and Reviews
ANTIQUES ROAD TRIP AND FLOG IT SET TO FILM AT TRING MARKET AUCTIONS IN SEPTEMBER!
3 September 2012
September is set to be an exciting month for Tring Market Auctions as two hit antiques series prepare to visit the auction house for filming.
On Saturday 22nd September, antiques experts, James Braxton and James Lewis from the Antiques Road Trip, will be heading to town vintage style in a classic 1952 MG bringing along with them five items to sell at auction.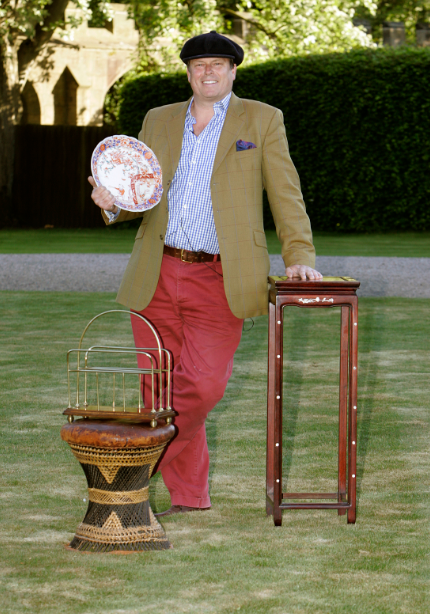 Above: Antiques Road Trip expert, James Braxton
Starting with a budget of £200 each the two experts will have started their road trip touring the south of Britain where they will have been seeking out the most interesting antiques establishments and hunting for treasures that will make the most profit at auction.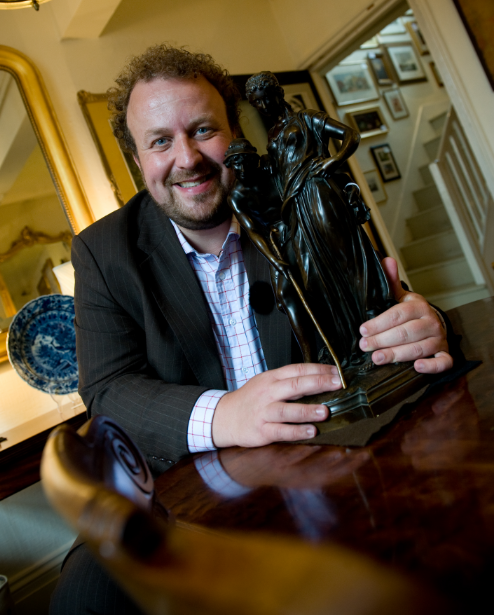 Above: Antiques Road Trip expert, James Lewis
The two experts will join the auction house on sale day to find out who has the best eye for profitable antiques and ultimately win the challenge. The sale starts at 09.30am with viewing available from 08.30am. Viewing is also available on Friday 21stSeptember from 09.30am - 6.00pm
On the following Friday 28th September, the major BBC2 antiques series Flog It! will be joining the sale rooms. Flog It! regularly attracts an audience of two million viewers each day and Tring Market Auctions is thrilled to be hosting another fine sale for the series.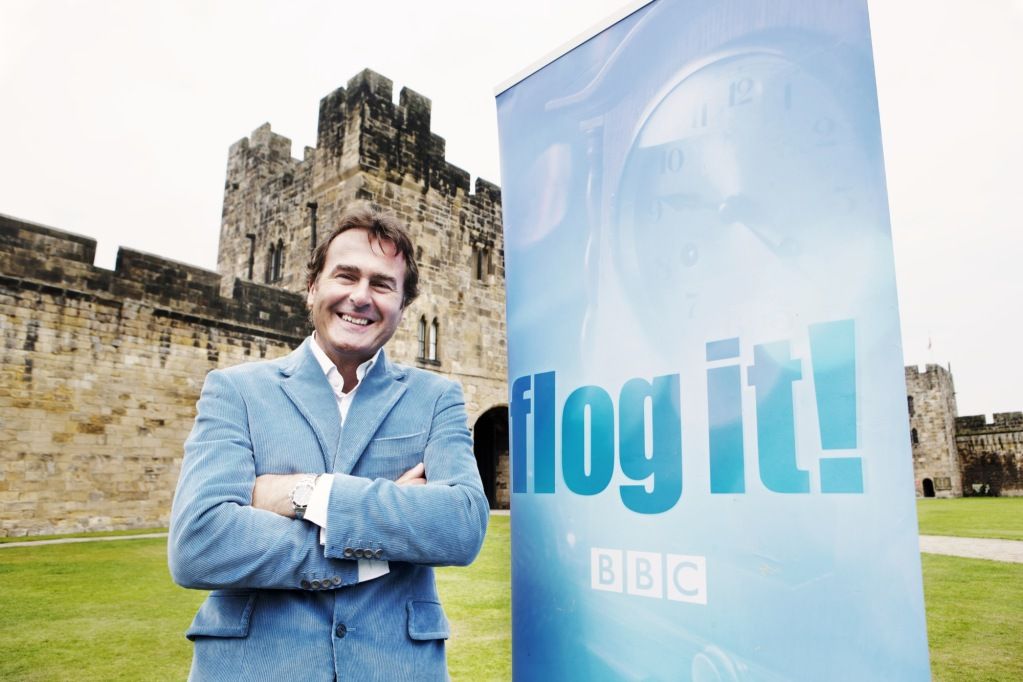 .
Above:Flog It! presenter, Paul Martin.
The sale follows a valuation day which was held at the stunning Ashridge House in Hertfordshire on Friday 31st August where members of the public were invited to bring along up to three antiques and collectables for valuation.
Once valued, the Flog It! team of experts decided which items should go forward to the auction at Tring Market Auctions.
PreviousFlog It! programmes have seen some incredible sales with a small cream jug sold at auction for £1,300; a ceramic bowl, bought for £4 at a car boot sale, achieving £1,500; and more recently, a gentleman who brought in a ceremonial cup which later sold for £44,000!
The items selected at the Flog It! valuation day will be sold at Tring Market Auctions, Brook Street, Tring, Hertfordshire, HP23 5EF on Friday 28thSeptember with the sale commencing at 11.00am. Viewing times are from 09.00am on the day of the sale and 09.00am - 8.00pm on Thursday 27thSeptember. The editions of Flog It! recorded at Ashridge House and Tring Market Auctions will be broadcast as part of the eleventh series of the antiques show.
Stephen Hearn, Managing Director and Auctioneer, Tring Market Auctions, said, "We are delighted to welcome Antiques Road Tripand Flog It! back to Tring Market Auctions. There is always a fantastic element of excitement in the sale rooms as the cameras roll and sellers wait expectantly for their items to come up. We look forward to seeing the treasures the Antiques Road Trip and Flog It! teams have in store for us."
All enquiries to Tring Market Auctions, Brook Street, Tring, Herts, HP23 5EF. Tel: 01442 826446 Fax: 01442 890927 Email: sales@tringmarketauctions.co.uk