Auction Search
Register a bid
Register your bid online and we will place your bid for you in the auction.
News and Reviews
June 1st 2012 - Fine Art Sale Report
1 June 2012
The response to this sale proved to be far better than anticipated. We had a number of very interesting entries which received response from parties way beyond our expectations.
The small section of guns and militaria opened the sale with very fine prices being recorded: Lot 17, A Japanese 'type 98' officers' sword and scabbard sold for £700, Lot 20, A 577" pattern 1854 percussion rifle reached £1050, and Lots 23, A Joseph Manton early 19c flintlock duelling pistol realised £3700.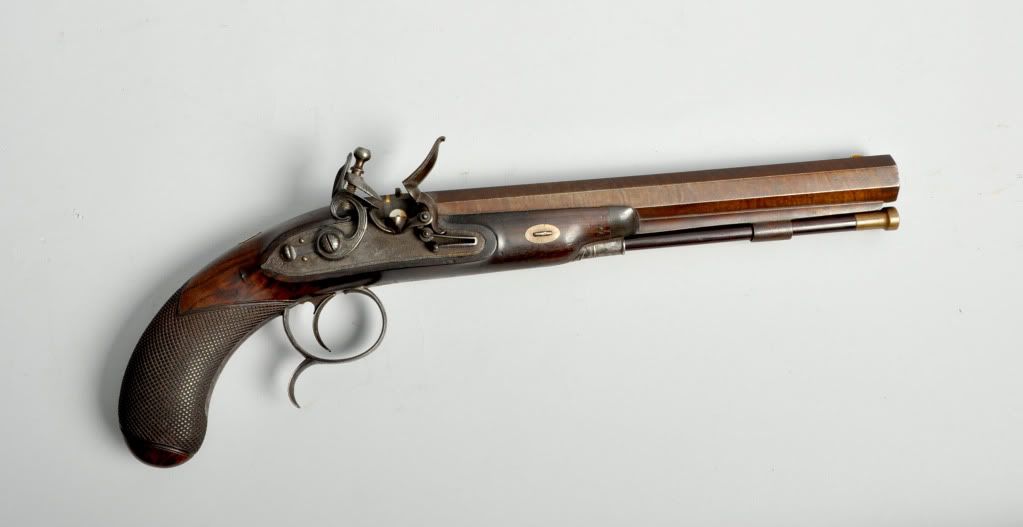 Above: Lot 23 - a Joseph Manton 19c flintlock pistol sold for £3,700
This was followed by the metalware section in which Lot 30, A Japanese Meiji period bronze vase sold for £1200, followed by an unusual Lot 55, A stuffed African lion head and front quarters, which realised £1550 and Lot 57, A classical carved white marble statue of a young female, which did very well at £1450.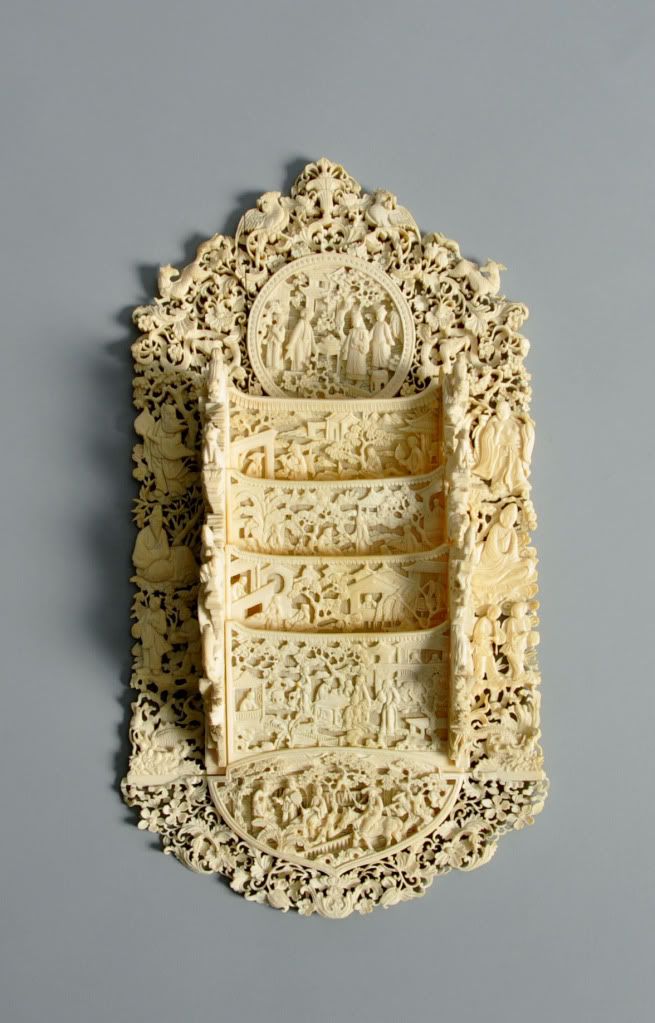 Above Left: Lot 116 - a 19c Canton ivory letter rack. Above Right: a stuffed African Lion
The clocks continued to attract a great deal of interest carrying on the trend of excellent sales in the last two years.
We then reached what was probably the star of the sale, Lot 116, a 19c Canton ivory letter rack which realised £6800. This lot attracted a great deal of interest both in the UK and overseas and was eventually purchased by a collector based in Hong Kong.
Also in the Oriental and Continental section was a19c Russian silver gilt Kosch, Lot 141, which, although a very small example, realised £520.
In the jewellery section Lot 164, a platinum cluster ring realised £1500. Jewellery of significance is certainly creating a fair amount of interest over jewellery of a lower value.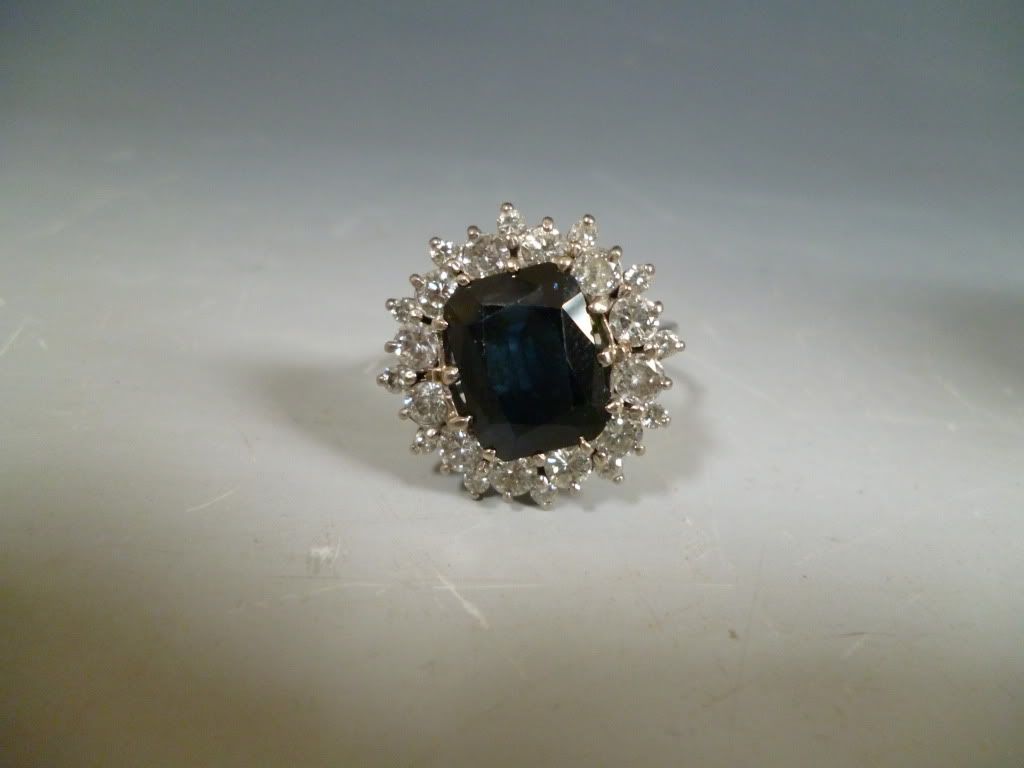 Above: Lot 164 - a platinum cluster ring sold for £1500
In the ceramic sections, both Oriental and European ceramics held up well and again prices were being achieved well in excess of estimate with particular interest in early pottery resulting in the 17c two handled jar and cover, attributed to the West Country selling at £900, and good quality Continental produced a Vienna tankard at £680.
There was a surprise when we offered the needlework's when Lot 276, a 19c silkwork alphabetical and numerical sampler with birds of prey, sold at £820 to the American market.
The important entries sold well beyond estimate in the paintings section: Lot 316, a J.L. Stewart portrait of a lady in a wide brimmed hat sold for £2200, Lot 324, an unsigned portrait of a gentleman realised £2700, Lot 334, an unsigned oil on canvas of a mother and father with child reached £1500 and Lot 338, an Alfred de Breanski Snr signed oil on canvas sold for £1150. It was also pleasing to know that with only one exception, these paintings were purchased by private collectors.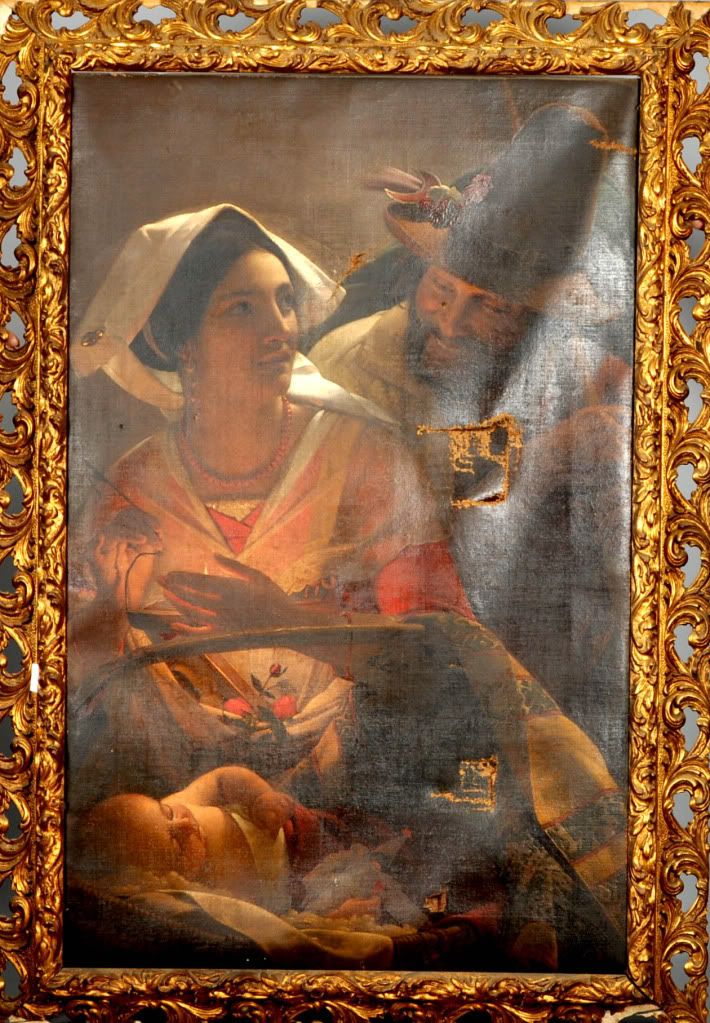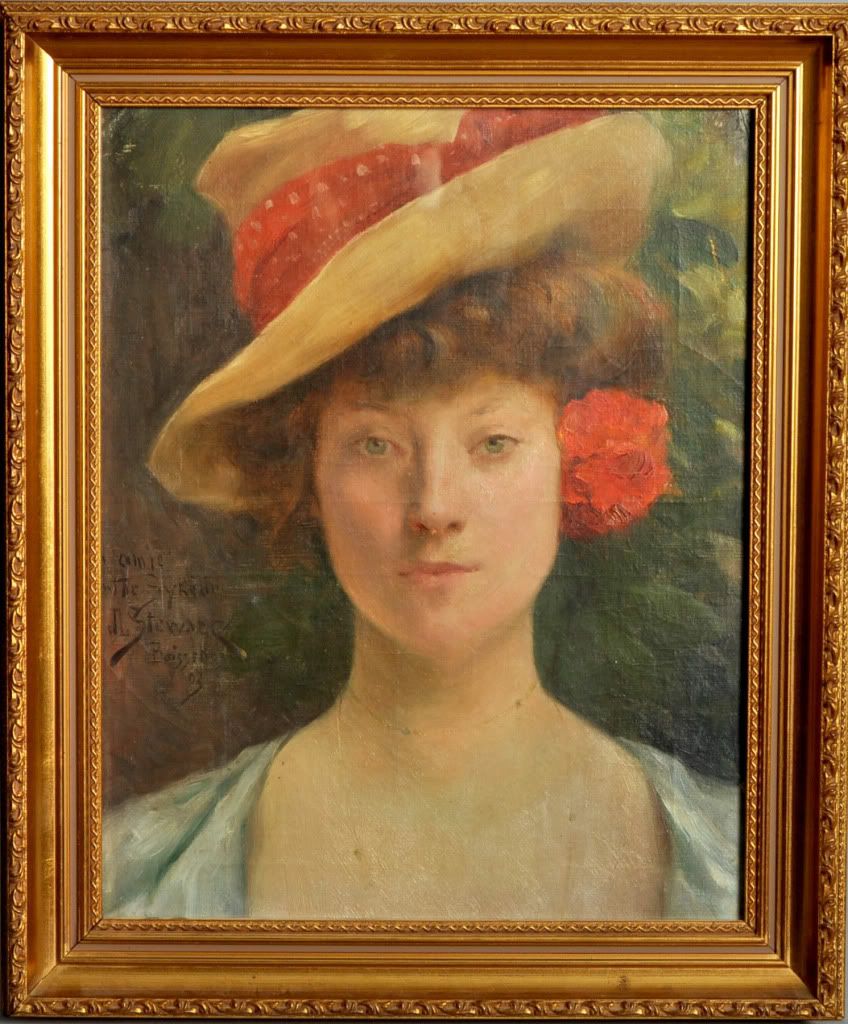 Above Left: Lot 334, unsigned portrait sold for £1500. Above Right: Lot 316 a J.L. Stewart portrait of a lady realised £2200.
There was a substantial furniture section and the results truly reflected the demand for 19c brown furniture with just a few exceptions. There was a number of Georgian entries: Lot 375, A George III mahogany bureau sold for £780, Lot 378, A George III mahogany three tier pedestal buffet able realised £1500 and to surprise everyone a late entry Lot 395, A mid 19c figured walnut credenza, realised £2100.