Auction Search
Register a bid
Register your bid online and we will place your bid for you in the auction.
News and Reviews
March 23rd 2012 - Fine Art Pre Sale Report
14 March 2012
We have an attractive entry of period furnishings in our March Fine Art Sale. In particular we have a fine early George III mahogany bird cage action tilt tripod table and a particularly interesting small proportion Georgian campaign secretaire chest. The chest is lacking its side carrying handles but is a typical example of the size in campaigns where the two parts of the chest where carried either side of a mule. For the musical lovers, a Victorian walnut cabinet coin operated polython is on offer.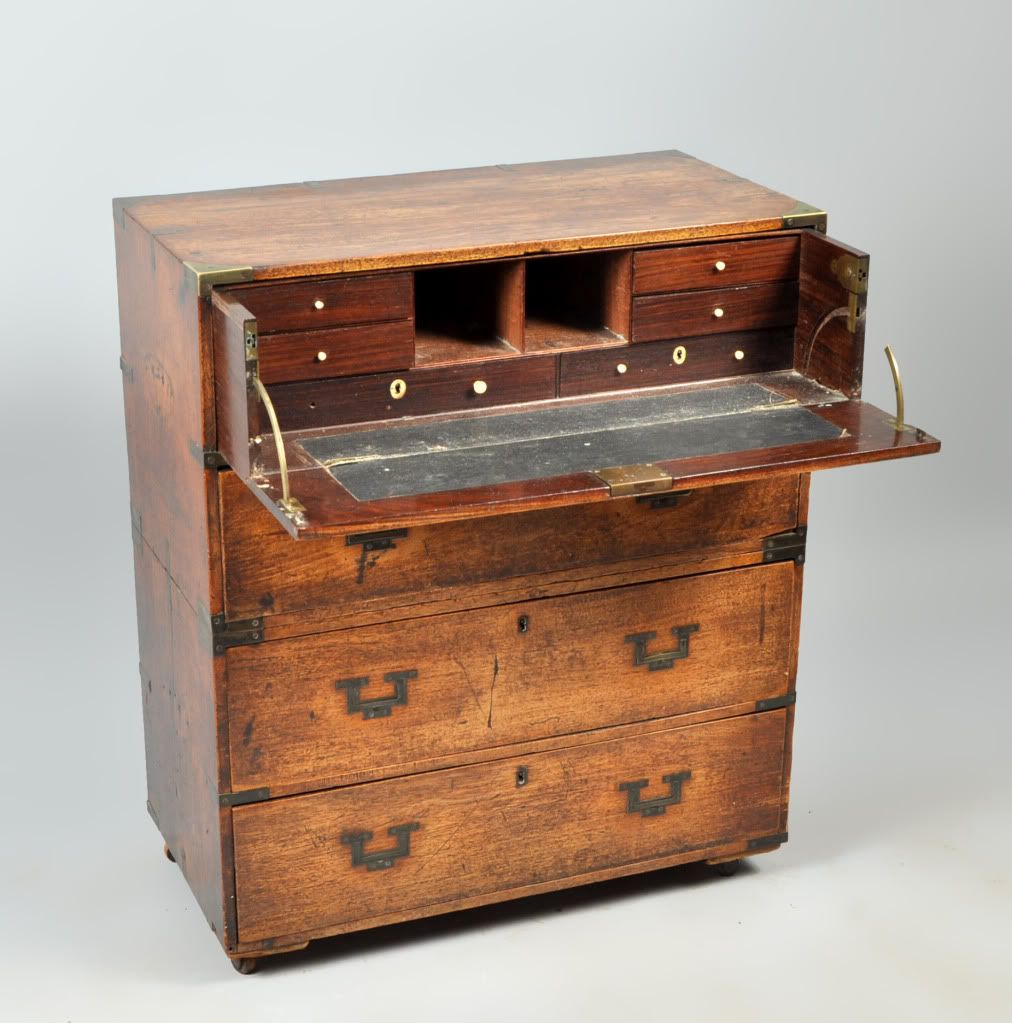 Above Left: George III Tripod Table. Above Right: Georgian Campaign Secretaire Chest
In the silver section we have a variety of items entered including a particularly interesting late 19/early 20c sterling silver perpetual easel date calendar by Shreve, Crump & Low.
Above: Sterling Silver Perpetual Easel Data Calendar by Shreve, Crump & Lowe.
As always we have a fine selection of paintings in the sale with different styles and themes to suit different tastes. There is a fine painting of boats in St Ives Harbour by Baragwanath King which is sure to drum up some interest in the sale room. The painting features a fine Art Nouveau metal frame.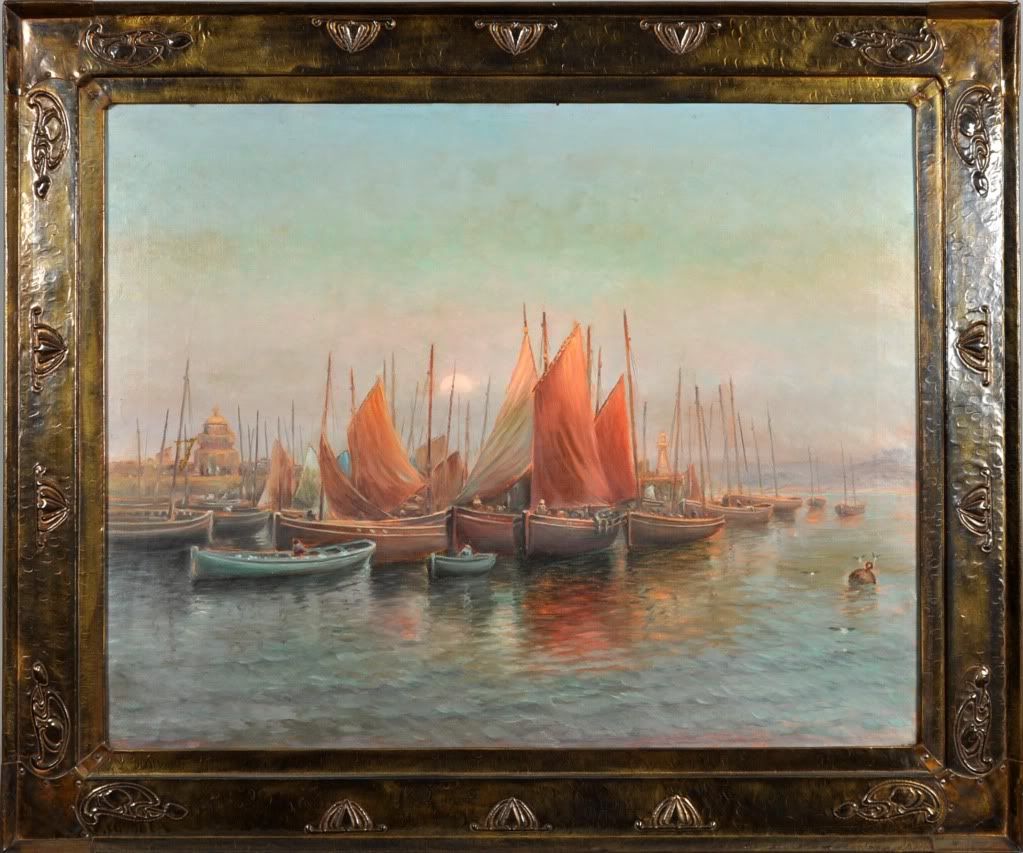 Above: Painting of Boats in St Ives Harbour bu Baragwanath King.
Also introduced into this sale are a number fine modern oil paintings of birds and animals by an East Anglian artist, Mark Chester, with one particular attractive painting of an otter family.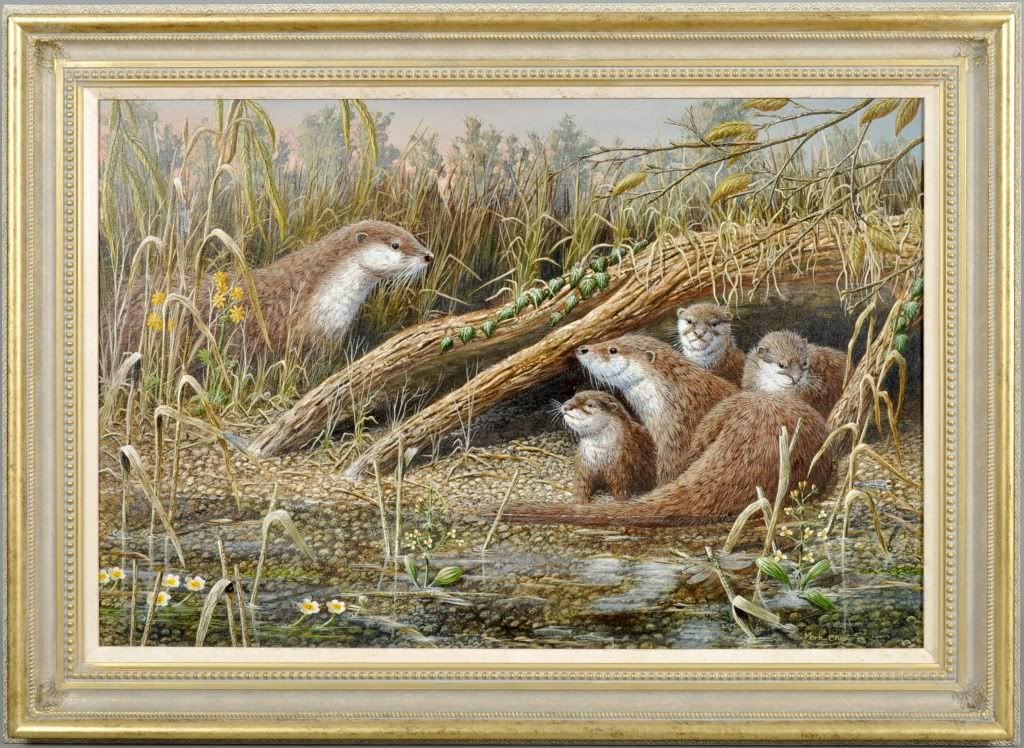 Above: Painting by Mark Chester
Last but not least, amongst the collectables there is something quite unique and not something we see every day at the auction house, a cased and stuffed dog that goes by the name of 'Fudge.' Fudge was the Newgate Prison warden's pet dog in the late 1800's who used to accompany the warden on his rounds of the prison. London's Newgate Prison was first built in 1188 on the orders of Henry II and was demolished in 1904 after withstanding many tests of time including the Great Fire of London in 1666 when the prison was completely destroyed and had to be rebuilt.
Above: Fudge - Newgate Prison Warden's Pet Dog in the 1800s.
All in all the March Fine Art Sale is set to be an interesting one with opportunities to acquire some important and unique articles.
Fine Art Sales are held every two months at Tring Market Auctions with the next being held on
1st June 2012.
All entries and enquiries welcome!