Auction Search
Register a bid
Register your bid online and we will place your bid for you in the auction.
News and Reviews
February 25th 2012 20th Century Pre-Sale Report
14 February 2012
RARE TREATS UP FOR SALE AT TRING MARKET AUCTIONS!
On Saturday 25th February, Tring Market Auctions will be hosting its first 20th Century Sale of the year and will be presenting a fantastic selection of rare and unusual items. 20th Century Sales are held three times a year at Tring Market Auctions with entries that span Art Deco, Art Nouveau, Arts & Crafts, Designer and 19th and 20th Century movements.
Exciting entries are always expected and the February sale is no exception with a fine collection of 18th/19th century laundry equipment, a 1954 Henry Ford portrait of Winston Churchill, signed on the reverse 'Winston Churchill,' and a range of pictures represented by well known 20th century artists including Hector 'Thomas Maybank' Webb (1869 - 1929) known for his humorous illustrations and cartoons.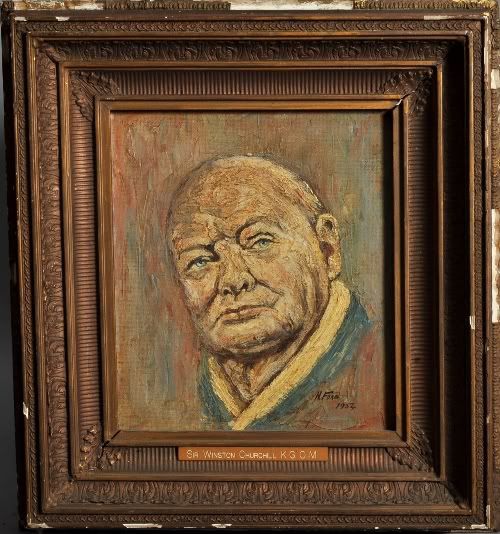 Above: Portrait of Winston Churchill by Henry Ford, 1954, signed on the reverse 'Winston Churchill'.
The private collection of antique laundry equipment features a selection of goffering irons and crimping machines as well as various utensils such as egg irons and hand fluters. Amongst the incredible range of approximately 150 lots is a fine, rare Georgian goffering iron in perfect condition.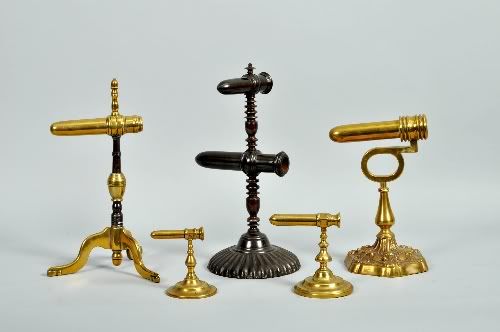 Above: Selection of goffering irons
Stephen Hearn, Managing Director, Tring Market Auctions says, 'Rare and unusual antique irons and laundry equipment are fascinating for the collector and interior designer. The collection entered is the result of years of collecting and we are thrilled to present it in our 20th Century Sale.'
There are also some stunning entries in the furniture section with entries that stem from the Arts & Crafts movement through to Art Nouveau and Art Deco. Examples include an Arts and Crafts oak dresser, stamped Holland & Son, a 1905 Liberty Oak sideboard designed by Leonard Wyburd and a 1930s Heals oak dining room suite of extending dining table, four dining chairs and a sideboard.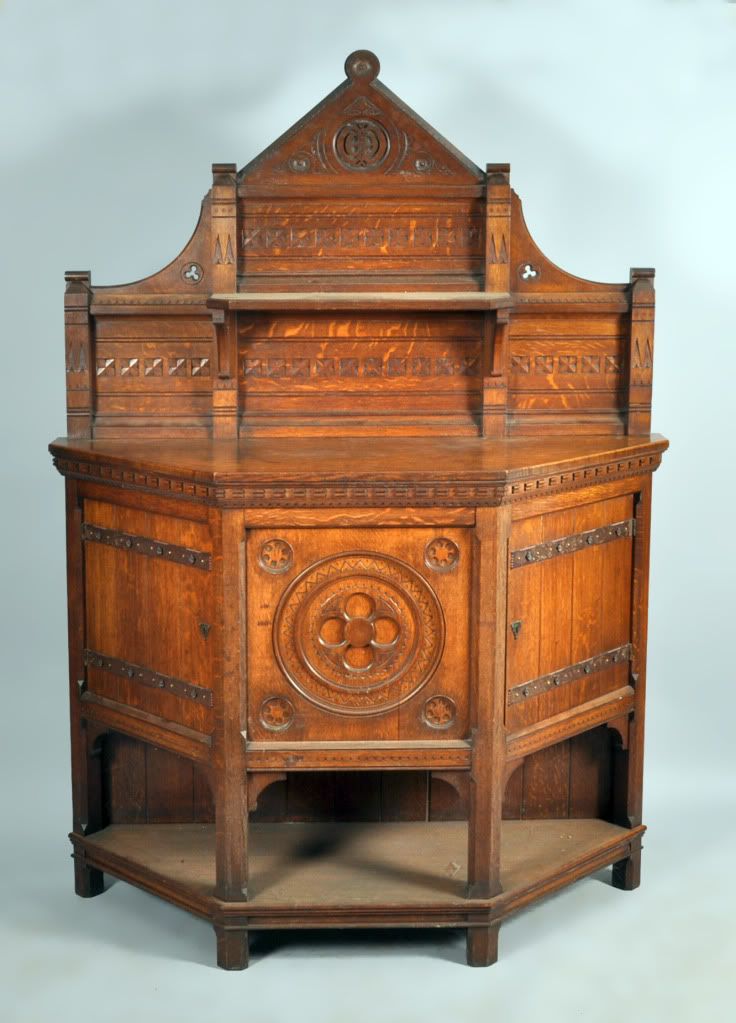 Above: Arts and Crafts oak dresser, stamped Holland & Son
Viewing is to be held on Thursday 23rd February from 12 noon until 5pm (trade only) and Friday 24th February 9am until 6pm. Viewing is to be held on sale day from 9am until the sale commences.
The next 20th Century, Decorative Arts and Toy Sale will be held on Saturday 23rd June.
All enquiries to Tring Market Auctions, Brook Street, Tring, Herts, HP23 5EF.
Tel: 01442 826446 Fax: 01442 890927
Email: sales@tringmarketauctions.co.uk