Auction Search
Register a bid
Register your bid online and we will place your bid for you in the auction.
News and Reviews
BBC1's Bargain Hunt to Film at Tring Market Auctions in December
6 November 2011
Tring Market Auctions is delighted to welcome BBC1's Bargain Hunt to the sale rooms on Saturday 10th December where four episodes of the show are to be filmed. Eight teams of local contestants (two in each team) will be competing against each other to see who can make the most profit from buying and selling collectables.
In true format, the two teams, designated the 'Reds' and the 'Blues,' will be given £300 before setting off to various London antiques and collectors fairs to find collectables that will generate the most profit at auction. Each team will be accompanied on Saturday's auction day by one of two well-known antiques trade experts, Anita Manning or Jonathan Pratt, who will give contestants their expert opinion. The contestants will then decide whether to take the expert's advice or follow their own instincts. Contestants will also be given an expert bonus buy which will remain a secret from them until sale day.
The sale rooms are open to the public as usual on both viewing day and sale day so please come down and join in the action. As each item is sold on Saturday's auction, host Tim Wonnacott will compare the auction sale price to the original price that the team paid. The team wins any profits in cash and the team with the most profit overall wins the show.
Above: Bargain Hunt host, Tim Wonnacott, to visit
Tring Market Auctions in December
Stephen Hearn, Managing Director, Tring Market Auctions, said: "We are delighted to welcome Bargain Hunt to Tring Market Auctions and we look forward to some extra competition and excitement in the sale rooms as we lead up to Christmas.'
Tring Market Auctions is also pleased to welcome some local businesses to the sales to showcase and sell fantastic festive gifts and produce. Joining us on both viewing day and sale day are Winslow based, Beautifully Different, who will be displaying a range of gorgeous ladies clothing, handbags and accessories, and Ramsbotham's Florists, who will have some stunning floral bouquets and displays on sale.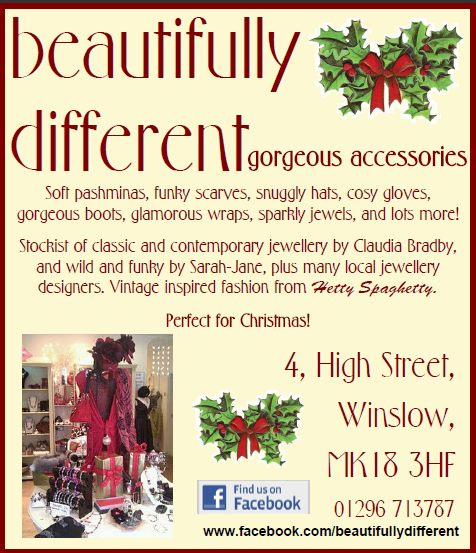 Above: Beautifully Different will be at Tring Market Auctions
Tring Market Auctions' café, Le Gavel, will be open on both days serving a wide menu of hot and cold food and drinks. There will also be free festive mince pies and drinks circulating the sale rooms as we get into the Christmas spirit.
Viewing on Friday 9th December from 9.30am until 6pm
The sale rooms open at 8.30am on Saturday 10th October.
All enquiries to Tring Market Auctions, Brook Street, Tring, Herts, HP23 5EF. Tel: 01442 826446 Fax: 01442 890927 Email: sales@tringmarketauctions.co.uk
Ends