Auction Search
Register a bid
Register your bid online and we will place your bid for you in the auction.
News and Reviews
November 26th Fine Art Sale Report
26 December 2010
The November Fine Art Sale was comparatively short of entries to earlier sales held in the year but the catalogue contained some interesting entries nonetheless. Some sold surprisingly well with many selling well above estimate.
Lot 35, a flintlock holster pistol, realised £440 regardless of damage to the walnut stock and its missing ramrod.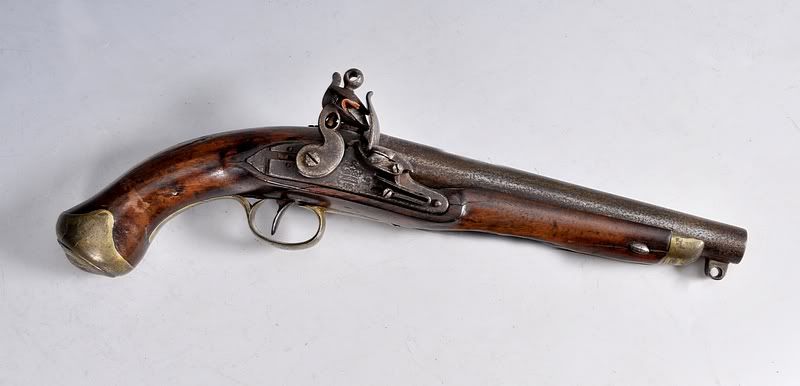 Lot 35, flintlock holster pistol, £440
The lead garden statue of Mercury, lot 40, fetched £450 - not bad for an item which resided upon an island in a garden pond for many years.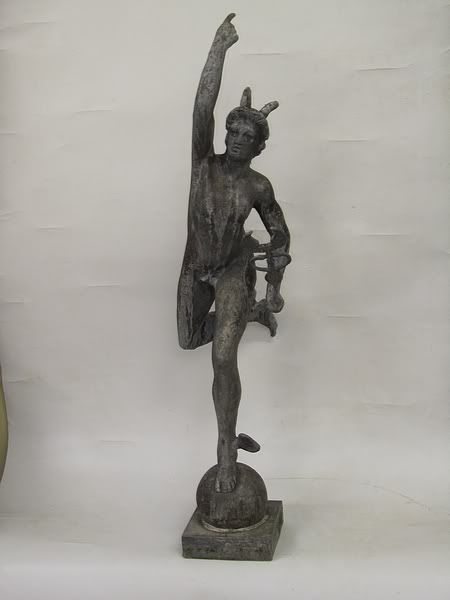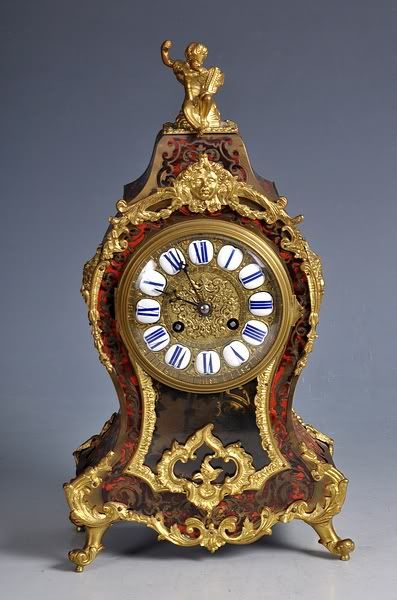 Above left: Lot 40, lead garden statue, £450 Above right: Lot 58, french mantel clock, £900
Lot 58, a decorative French mantel clock, realised £900 and the boullework longcase clock, lot 65, which was in need of considerable restoration and repair, sold at £1,650.
It is worth noting that there has been a recent increase in demand for boullework clocks and furniture.
There was a good entry of interesting items in the treen section, many selling in the £100/200 bracket. A fair price was achieved for a late Georgian fruitwood shoe snuff, lot 122, which sold at £150, as well as a Victorian horn snuff mull, lot 280, which realised £280.
The miniature paintings presently seem to generate interest with lot 139, an early 19c oval portrait miniature of Colonel Hall on ivory, realising £520.
Lot 139, 19c miniature of Colonel Hall, £520
Silver still remains a fast trade with only one lot failing to sell in the entire entry. A 19c Russian Niello silver table snuff box sold for £380; a late Georgian tankard with Victorian emboss and chasing sold for £340; a Victorian two bottle inkstand made £360; a 73oz two-handled Edwardian tea tray reached £980 and a pair of late Georgian rococo style chambersticks sold for £700.
There was a surprisingly short number of entries in the ceramic section but those on offer sold well with a pair of Chinese tea canisters and covers realising £380 and a 19c punch pot and cover selling for £330.
In the European ceramics, there was a pleasant surprise when a collection of twenty three late 18c Delft tiles, of which three were damaged, sold for £3,800.
As with previous sales, interest in the watercolours was steady. Lot 259, a watercolour by Frank Gillett surprisingly reached £620 and an oil painting of a Spaniel dog by John Trickett, lot 276, sold for £580.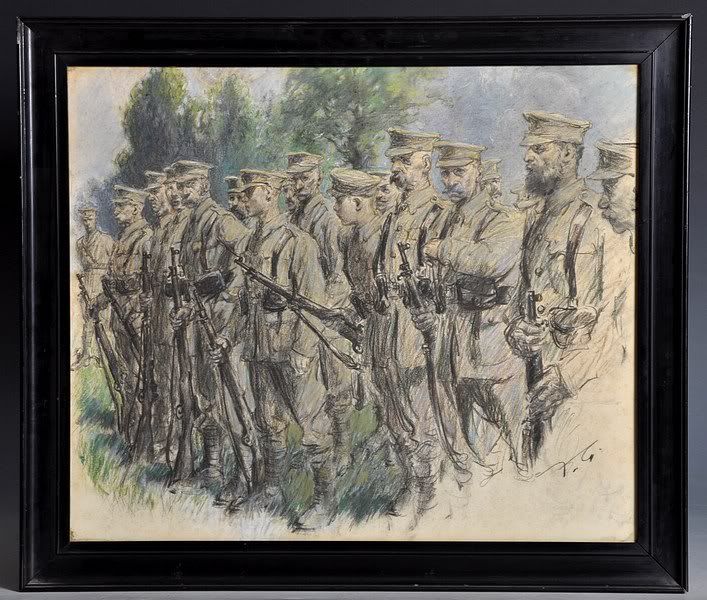 Lot 259, Frank Gillett watercolour, £620
The furniture section was approached with a little trepidation, due to the majority of items being late Georgian and Victorian furnishings, but there was surprisingly a pretty firm demand throughout.
Overall, the November Fine Art turned out to be a better sale than anticipated with indications that hammer prices are increasing for certain collectable items.
Please click here for November 26th Fine Art Sale Results
We look forward to seeing you in the New Year for our first Fine Art Sale of the year to be held on Friday 28th January.
All entries and enquiries welcome.